CPAP Bedside Table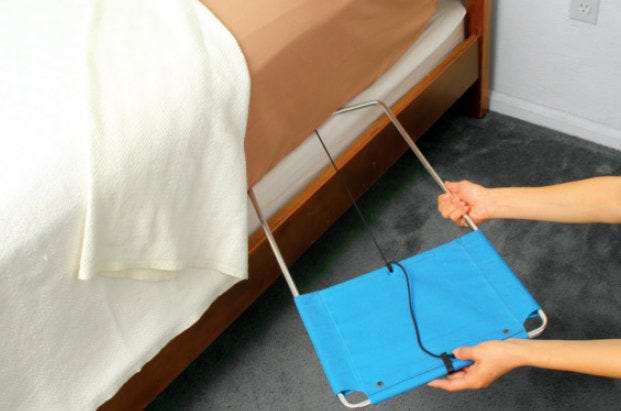 Free up room on your nightstand by using the CPAP Bedside Table. Just slide it under your mattress and place your machine on the holder. Sized to handle any CPAP machine with humidifier. Disassembles easily and includes a carrying case to make travel easy.
---
Distilled Water
Distilled water is recommended for use in your humidifier chamber as it has many of its impurities removed preventing calcium build up.
Home Sleep Care sells distilled water and donates 100% of the proceeds to Sleeping Children Around The World. This charity provides bed kits to children in need.
We are excited to announce this year's donation to Sleeping Children Around The World in the amount of
$4, 000.00
Total donations to date: $8, 295.00
"There is nothing more peaceful than a sleeping child"
---